A Smarter Solution for our Parks, Communities, and Future
Parklands, open space, critical habitat and natural resources within our communities are vital to our future. We need to know everything about the natural, green infrastructure found in our communities and our corresponding patterns of human interaction. GreenCityGIS will help us understand our environment better than ever before and allow us to protect and preserve a sustainable green world. Our GreenCityGIS solution focuses on outcomes. Smart planning based on accurate and reliable data saves time and money. It enables, it fuels, and it illuminates policy that can increase equity and access to recreation. GreenCityGIS deepens a service-providers understanding of their customers. It helps to understand how and where to employ public recreation to contribute to meaningful change in our communities.
GreenCityGIS focuses on three major components:
Our Parks
How many types of parks do we have in our community? How much open space do we have in relation to our population? How much environmentally sensitive area exists? What is the type and condition of all our green infrastructure, from park swings and slides to wetlands and woodland? Are we growing our parkland, or are we slowly losing it to urban growth? GreenCityGIS offers mobile and office data analytical solutions to inventory, quantify, analyze, and maintain a real-time database of our park lands and park infrastructure. Today, it's about data analytics! Real and accurate data will drive policy.
People and Community
Where do all our active and registered recreation users live? How many people come from outside our city limits to use our recreation facilities, and why? Are there any social equity gaps in our system? How long does it take for any citizen to walk to a park? Which neighborhoods are more active than others? Do we have the right balance of parks, open space, people, and recreation activities? How well are we serving our community? What is the relationship between our people and our parks and recreation solutions? Knowing the who, what, where, and how will play a significant role in managing recreation services and activities.
Strategic and Sustainable Management
GreenCityGIS offers a management solution that is improving efficiency, reducing costs, increasing productivity, saving time, increasing our understanding of our natural landscape and, no doubt, promoting collaboration for sustainability. It allows us to understand the inter-relationship of green infrastructure and our management components, including:
Planning: What's the ideal location for a new park? What site serves our community best? How can we effectively connect linear greenways? How difficult would a new walking trail be? What is the economic impact of our parks? How can we use social media to understand the future of our department? How will socio-economic trends influence our decisions? Where is the best place to put recycle containers? How do we create more equitable communities? How can Parks and Recreation departments address the needs of the community?
Operations: What is the condition of all of our green infrastructure? How many park benches do we own? How much open space needs mowing? How long should it take field crews to mulch an area? How much infrastructure needs repairing next year? Do we have an appropriate amount of impervious surfaces in our parks? How should we budget for improvements? How much should we request for capital improvements? What is the estimated amount work that can we complete in a week? Where should we improve lighting in the park?
Policy: People who live near parks are more likely to be active. Youths in neighborhoods with recreation facilities are more likely to be active than their counterparts. Every dollar spent on recreation trails has a significant savings in direct medical costs. Homes near parks sell for more money. Sharing inter-government recreation resources benefits the entire community. Parks and Recreation programs help reduce childhood obesity! The economic benefits of open space are self-evident. GreenCityGIS empirically highlights facts that will shape future policy decisions.
Social Equity and Social Economics: Lower-income communities tend to have less access to quality parks and recreation facilities. Evidence shows that racial disparities exist regarding accessibility to recreation facilities! Parks and recreation facilities provide the most important opportunities for physical activity and play. GreenCityGIS introduces tools that illustrate these social equity issues and supports effective design of solutions that can improve accessibility to parks and recreation facilities. What is the value of a tree to our community? What is the value of our parks and open space?
We are building a national network of GreenCityGIS communities that are accurately inventorying parks, managing green infrastructure, and analyzing recreation patterns using Esri's suite of GIS and analytical tools. Our GreenCityGIS initiative offers a sophisticated solution to map, monitor, and maintain recreation users, and park infrastructure, but it will also open the conservation door to monitoring the extent to which communities are using clean energy solutions, reducing long term energy costs, improving energy efficiency, and implementing water conservation initiatives. Our GreenCityGIS is a solution that undeniably benefits local government.
We must invest in our future and use our geospatial and database tools to make better and more informed decisions to preserve and grow our natural and sustainable green world.
We are becoming smarter communities.
With deep commitment,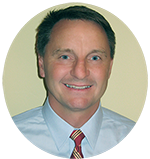 David A. Holdstock | CEO
Geographic Technologies Group